HOW TO BECOME A CONTRACT CARRIER



Are you looking to become a contract carrier with Kopf? Our experienced team at Kopf Logistics Group is here to help you succeed. We provide a seamless automated carrier onboarding process to help you comply with necessary regulations and ensure you get started quickly. Our goal is to make the automated carrier onboarding process simple and intuitive for all Drivers. We believe our flexible rates and fees can be tailored to meet the individual needs of our carrier partners.
Get Started Today!
CARRIERs Are Our
Backbone
We are a family-owned and operated business serving the transportation industry through our broker division as a transportation property broker. We service reefers, vans and flatbeds throughout the contiguous 48 states. We have immediate freight hauling opportunities and view our contract carrier network as the backbone of our company.
Our carrier partners find joining Kopf Logistics Group is quick, simple, and intuitive. With automated carrier onboarding, the carrier approval process starts right away. The entire setup process was designed to suit the needs of Drivers.  With new online workflow tools and digital logging systems that simplify operations, joining our network will undoubtedly set new carriers up for success. Contact us today to learn more about how we can help you grow your business.

You Can
Rely

On Us

At Kopf Logistics Group, we excel at matching our contract carrier's equipment to available freight and take on the tedious work required to keep your trucks moving. We're committed to building strong relationships with our carrier partners and offer a range of payment options, including standard pay/ACH, quick pay, and ACH payments. We also provide load advances up to 40% of the line haul, with a maximum of $2,500 per load.
A SECOND GENERATION TRUCK BROKERAGE
Our second-generation truck brokerage is built on a foundation of sound financial strength, which enables us to offer: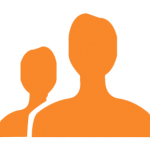 A Second Generation Truck Brokerage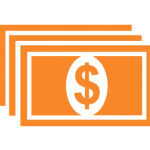 Sound Financial Strength

Freight to Fill Your Trailers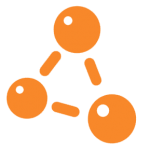 Tri-haul Routing to Reduce Deadhead Miles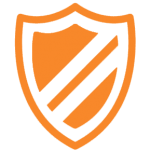 Brokerage Insurance that Meets or Exceeds Industry Requirements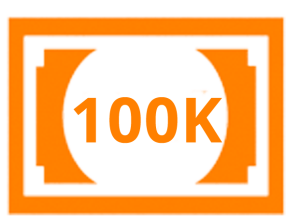 $100K Property Surety Bond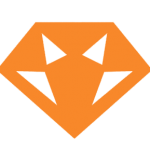 Internet Truckstop Diamond Broker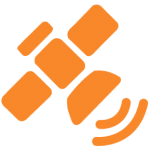 EDI
WHAT THEY SAY
"Kopf is a trusted name. They're a well-established company with a courteous, professional and knowledgeable staff. We really appreciate their genuine attitude and effort."
– Kyle, Contract Carrier –
CARRIER
REQUIREMENTS
To help us qualify your company as an approved contract carrier, please review the following requirements.
OPERATING AUTHORITY
Carrier must be licensed by the FMCSA and have active common, contract, or both authorities for a minimum of six months. If the carrier's authority has been revoked and reinstated more than 30 days apart, the carrier must wait six months for requalification. If the carrier's authority has been revoked and reinstated less than 30 days apart, it may be reviewed for requalification at the time of request.
SAFETY RATING
◼ SATISFACTORY
Per US DOT safety rating, carrier has in place adequate safety management controls that function effectively to make certain acceptable compliance with applicable safety requirements are met to reduce safety risks and may be approved to haul.
◼ CONDITIONAL
Per US DOT safety rating, "Conditional" rated carrier may be subject to additional qualification processing and in some circumstances may be approved to haul.
◼ UNSATISFACTORY
Per US DOT safety rating, carrier SHALL NOT be approved if it has an "Unsatisfactory" DOT safety rating.
◼ UNRATED
Per US DOT, a carrier who has not been rated by the US DOT may qualify to haul freight, but will be subject to additional carrier qualification procedures prior to approval.
Carrier is required to notify Kopf by phone and email immediately if its safety rating is changed to "Unsatisfactory" or "Conditional" and stop any transportation of freight in progress until notice by Kopf.
INSURANCE
Carrier must maintain and provide proof of insurance coverage with required coverage limits and A.M. Best's Financial Strength Rating of "Good" or better.
Minimum of $1 Million Auto Liability Policy with Current Effective Dates
Minimum of $100,000 Motor Cargo Policy with Current Effective Dates
Must List Reefer Breakdown Coverage and/or Exclusions for any Refrigerated Loads
Must List Workers Compensation Policy with Limits According to State Requirements
BROKER-CARRIER AGREEMENT
Contract carrier must agree to Kopf's Broker-Motor Carrier Agreement by signing the document. Carrier agrees that any violation of the Broker-Motor Carrier Agreement is grounds for immediate termination for conducting business with the company.
OTHER QUALIFICATIONS
Kopf engages in other carrier qualification processes which are proprietary. Kopf reserves the right to deny a carrier the ability to conduct business if any or all of these qualifications are not met. Terms and qualifications may be revised as deemed necessary by the company.
No Major Complaints on File with any External Websites (ex.: TIA WatchDog, Carrier 411 or Internet Truckstop)
No Major Internal Complaints from Kopf Business Affiliates or Corporate Office


OVER THE ROAD



REGIONAL


PART-TIME


CASUAL
ADVANCES
A carrier may request a load advance up to 40% of the line haul, with a maximum of $2,500 issued per load. There is a $20 fee for fuel advances and a $5 fee for accessorial advances.
STANDARD TERMS
24-day Standard Pay/ACH or Check by Mail, No Fees
QUICK PAY TERMS
(Some Restrictions Apply)
The Quick Pay option is not available to carriers that are factored. Participation in the Quick Pay Program is dependent on the carrier remitting all required paperwork for payment.
2- day Quick Pay/T-Chek Settlement, 5% of Gross Truck Rate
7-day Quick Pay/ACH or Check by Mail, 3% of Gross Truck Rate
15-day Quick Pay/ACH or Check by Mail, 1.5% Gross Truck Rate
ACH PAYMENTS
We are pleased to offer the ACH Payment option for freight settlements via direct deposit to your bank checking or savings account. Participation in the ACH Payments Program is dependent on the carrier remitting all required paperwork for payment. There are no ACH participation fees.
JOIN

OUR CARRIER NETWORK

Thank you for your interest in becoming a contract carrier with Kopf Logistics Group! It's easier than ever to become a part of our robust carrier network with MyCarrierPackets.com. It simplifies the paperwork process, eliminating the need to mail or fax carrier setup packets or insurance updates.

Please contact one of our friendly and helpful Carrier Representatives at 574.971.8182 to find a load that best suits your needs.