BLOG • NEWS • UPDATES

Welcome to our blog, where you can find news, tips, updates, and tools for all your logistical and shipping needs.
Get Started Today!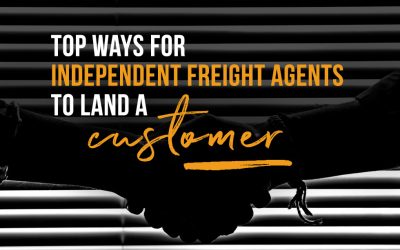 As an Independent Freight Agent, the success of your business relies on your customers. Without them, you can't operate your business. But how do you gain customers? This blog will detail 5 top ways to land customers and grow your business. Shipper Lists There...
read more